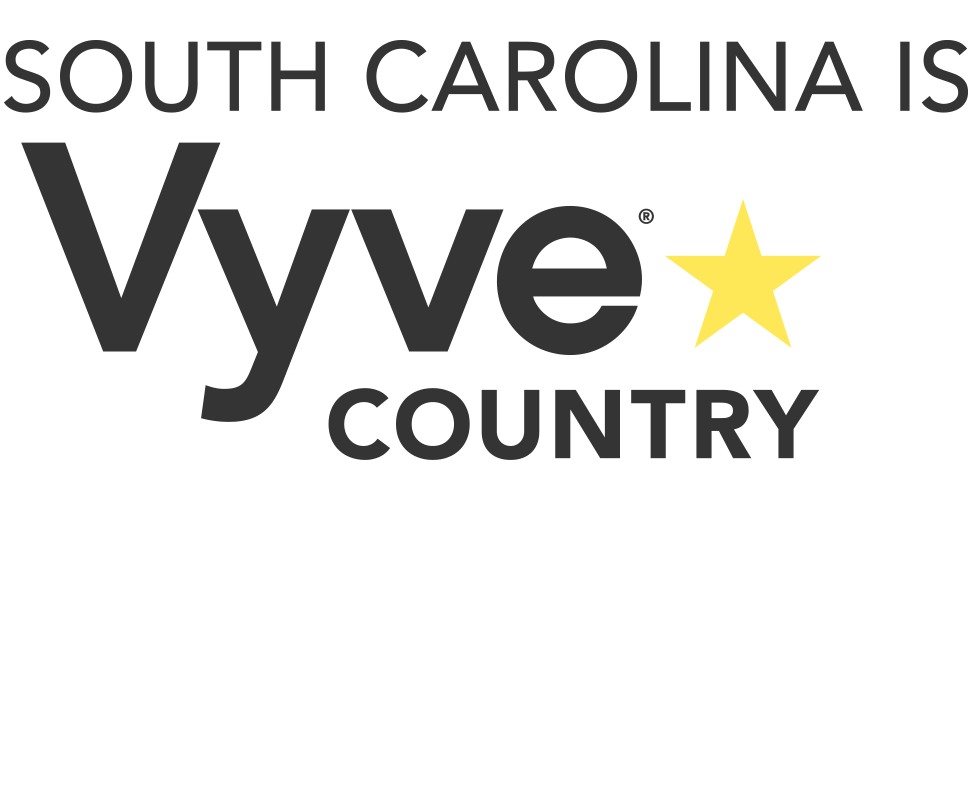 Get Vyve Gig Internet with Free Unlimited Data, eero™ Pro 6 mesh WiFi, Equipment, & a Free Install for just $79.99/mo*
Call today or buy online now!
Seneca and Clemson—Vyve Gig has arrived!
This incredible Internet offer is our way of saying, "Thanks for welcoming us to your neighborhood." There is a lot to love about Vyve. Our service, support, and tech teams are here to show you what makes Vyve the broadband provider you'll keep.
Want to visit us? Come on by, we're local!

Vyve Seneca Office
9A Boardwalk Pl
Seneca, SC 29678
Mon–Fri: 8:00am–5:00pm
Need business support in Seneca? Vyve has you covered!
As members of the Seneca Chamber of Commerce, Vyve is proud to support our local businesses with our high-speed Internet, most advanced phone services, and access to free WiFi hotspots for their guests.
Need our help?
Contact Us
Reach out to a specialist for answers to your questions.

Worry-free Switch
Vyve takes the stress out of switching providers.
* Offer ends 6/30/2023 and is limited to new, single video and single phone service residential customers. Not available in all areas. Additional charges apply for equipment, installation, taxes and fees, including, without limitation, regulatory recovery fees. Such charges and fees are subject to change. May not be combined with other offers. Lease of a modem or purchase of an approved modem required for Internet service. Speeds based on wired (not wireless) routers. Actual speeds vary and are not guaranteed. Subject to data plan and usage restrictions. Data allocation based on speed plans: 25 Mbps = 1000 GB, 105 Mbps = 1000 GB, 200 Mbps = 1500 GB, 500 Mbps = 2000 GB, Vyve Gig = 2000 GB. The maximum possible download speed for our 'Gig' service is 960 Mbps; we typically deliver download speeds ranging from 870-930 Mbps and upload speeds of up to 50Mbps. Our 'Gig' service and 500Mbps service require site verification. Credit check and deposit may be required. Call for other restrictions and complete details. By enrolling in this promotion, customer agrees to the terms of Vyve's Residential Services Subscriber Agreement, Acceptable Use Policy and other customer agreements respectively, available at https://www.vyvebroadband.com/policies/. The use of any third-party trademarks in connection with our company or products is not and does not suggest an endorsement, authorization or sponsorship of our company or products by any such third party. All trademarks and service marks are property of their respective owners. ©2023 Vyve Broadband. All rights reserved.
It's time to power your Internet.