Keep on top of your data usage with MyDataMeter.™
MyDataMeter™ is Vyve's FREE online tool for up-to-date information on your data usage. No need to worry, MyDataMeter™ doesn't monitor what content you're uploading or downloading—just how much you're using.

Log in to your personalized account
Set up automatic usage alerts
Call 1.855.FOR.VYVE to pick a speed and plan that's right for you
FAQs
MyDataMeter™ is a FREE online tool that will enable you to monitor your current data usage. It also provides information on how much data you used in the past two months. That way, you can identify your data usage trends and see how much data you need on average.

Wait, does this mean you're monitoring what I do online?

Absolutely not! MyDataMeter™ only measures the amount of data used each billing period. It does not monitor what websites you visit or what you choose to upload or download. MyDataMeter™ can only do one thing: measure data usage.

OK, so what data does it measure?

Every time you send, receive, upload or download information over the Internet, you use data. MyDataMeter™ measures the amount of data you use during a billing period.

I'm online all day. Does that mean I use more data?

It's not how long you're online that matters; it's what you're choosing to upload or download that counts toward your overall data usage. For example, you could send thousands of emails and watch hundreds of one-minute videos and still not come close to reaching your chosen plan's data amount. However, if you're downloading a dozen HD movies every day, you'll notice that you're using a lot more data. MyDataMeter™ enables you to keep track of your data usage so you can decide how you want to use the Internet.

I like that MyDataMeter™ will help me monitor my data usage, and I like how easy it is to read, but what if I forget to check it?

Don't worry, we'll keep you informed! We'll send you an email alert when you reach 50%, 75%, 90% and 100% of your chosen plan.

What happens if I go over my plan's data amount? Will you turn off my Internet or slow down my speed?

Nope! You'll still enjoy the same Vyve-tastic speed as before. You'll simply be charged an additional $10 per month for every additional 50GB of data.

Can I upgrade my monthly data amount?

You sure can. Just call 1.855.FOR.VYVE and we'll help you pick a plan that's right for you.

Just log in to your personalized account. You'll need your Vyve account number, located on your monthly statement, and the ZIP code of the billing address.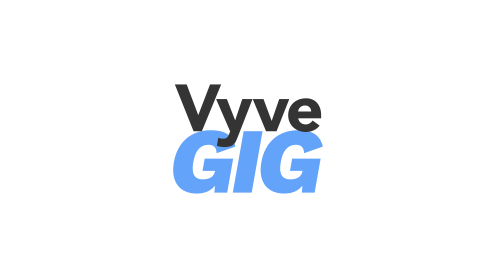 Gigger is better.
Vyve Gig service brings the nation's fastest speeds, up to 960Mbps, to your neck of the woods.
Call for details: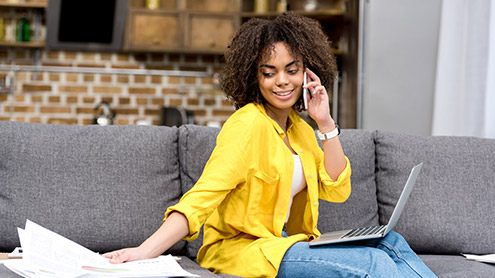 Unlimited data now available.
Vyve Internet comes with more data than most of our customers use, but if you're looking for more, go unlimited for just $24.99/month!