Power your whole-home with an eero™ Mesh WiFi network!
The perfect addition to your Vyve Broadband internet service.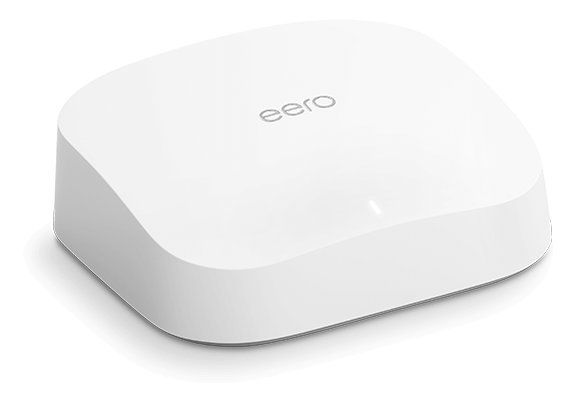 What is eero Mesh WiFi? It's the private, secure wireless home network you've been waiting for.
Have you ever had your favorite show freeze on your tablet just because you moved from your living room to your second-floor bedroom? If so, you need eero Mesh WiFi. It's a mesh network that enables multiple eero routers to work in unison to improve your WiFi network's range, speed, and stability.
Laptops, tablets, phones, doorbells, and thermostats, oh my!
Every device wants to be online these days. No problem. With speeds up to 960Mbps, every gadget you have will have a fast, smooth connection to the Internet.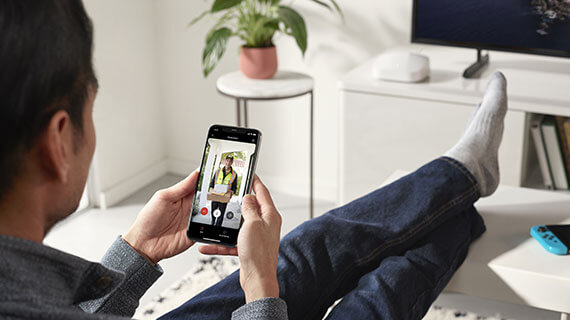 Setup is a breeze.
Simply plug in your eero into your existing modem and the eero app guides you through setting up your network and additional eero devices. Create user profiles and assign specific devices to them. Set schedules, pause internet access, and apply specific content filters. Allow guests to join your home network in seconds while they visit.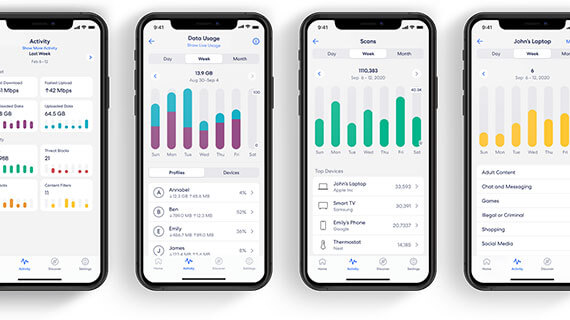 Safeguards are built right in.
Safeguard your wireless network with eero Secure+. It provides advanced encryption and security with access to top-rated security apps.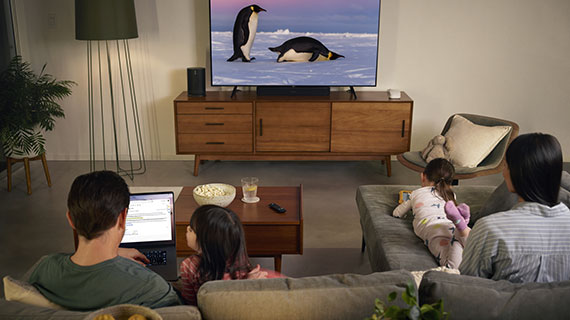 The secret is in the TrueMesh.
eero's TrueMesh technology adapts to your family's internet usage and needs to maximize your connection. Enjoy a reliable connection throughout your home (and yard!) for those video calls, gaming sessions, movie nights, and playoff games.
Control: The eero app lets you customize your experience.
Secure: Check out who's online and how much data has been used.
Smart: Manage schedules, device profiles, and network access.
Welcoming: Grant access to your visiting friends and family.
The eero Mesh network is just one more example of Vyve bringing you the best of the Internet.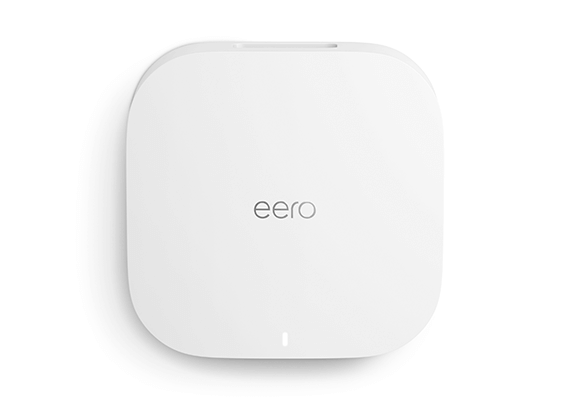 Some eero features require linking your Amazon account, and downloading the Alexa application or using a compatible Alexa device. Internet connection speeds and availability depend on the current internet speed
you have with Vyve Broadband; if Vyve Broadband does not provide you with the maximum supported speed, you will not experience that maximum speed. Maximum network speeds, if applicable, reflect combined
supported speeds across wired and wireless clients. Maximum wireless signal rates are derived from the IEEE 802.11 standard. Specifications assume wired Ethernet connection; your experienced speed may vary when connected to an eero device that is configured as a wireless extender. Coverage estimates are based on normal use conditions. Actual range and performance can vary, and maximum supported speeds may not be available to all customers, due to factors such as local regulations (including power limits), network configuration, interference, connected devices, device usage, building materials, and obstructions. See https://eero.com/legal for more details regarding terms for eero products, software and services. For more information about eero performance, visit support.eero.com