Mega Broadband Investments LLC ("MBI"), a leading provider of broadband services across the Southeast, Northwest, and Mid-South United States, today announced that Ed Butler has been promoted to the role of Chief Commercial Officer, effective immediately. A longtime business sales leader, Mr. Butler has spent the last twenty years leading commercial sales organizations in the telecom and broadband industries. Mr. Butler joined MBI/Vyve Broadband during its formation and has been responsible for expanding the company's business sales organization. Under Ed's leadership Vyve has seen its commercial revenue grow by double digits for five consecutive years and commercial sales now accounts for most of MBI's revenue growth. Prior to joining MBI, Mr. Butler lead the commercial sales organizations for NewWave Communications, Consolidated Communications, SureWest, and Everest Communications.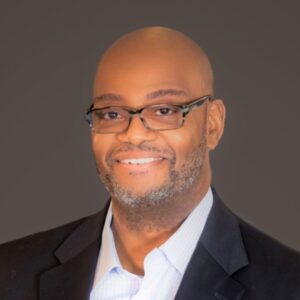 "Ed has been a key part of our growth and expansion during our ownership and has been instrumental in helping us build MBI into the business it is today," said Phil Spencer, Chief Executive Officer of MBI. "Over the last few years, our commercial revenue has seen consistent double-digit growth under Ed's leadership".
About Mega Broadband Investments
Mega Broadband Investments LLC, operating as Vyve Broadband, largely serves rural communities in sixteen states across the Southeast, Northwest, and Mid-South United States. Vyve Broadband offers an extensive range of broadband, fiber connectivity, cable television and voice services for commercial and residential customers. Residential services include high-speed internet with services up to Vyve Gig, all-digital and high-definition video and digital voice services. Vyve Business Services provides optical Ethernet, PRI and hosted voice services to the business community. For more information, please visit business.vyvebroadband.com.