Congratulations to our 2015 winner, Alex, age 11, from Harrogate, TN!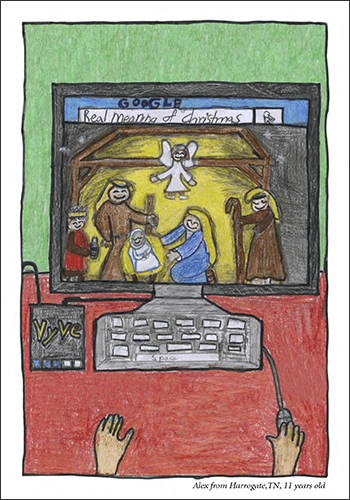 Alex's artwork was selected by a New York advertising agency out of over 500 submissions from across the country. As the winner of Vyve's first-ever Christmas Card Art Contest, Alex's artwork representing his take on the spirit of Christmas was featured on Vyve's Christmas Card, which was sent to over 200,000 people. AND, Alex won an iPad mini and celebrated with a Cookies & Cocoa party for his entire school! His school was also awarded $200 in art supplies compliments of Vyve Broadband.
We are so happy to feature Alex's artwork on our card and can't wait for next year's contest!